Why you NEED Milestone cards
Why do you need milestone cards? During your newborn babies first year of life there are so many milestones! And you will want to celebrate every one of them. This first 12 months is when they will change the most, and while these changes might seem small to an outsider, when they are the life you created every little thing will seem so important to you!
A great way to celebrate all of these changes is with a pack of milestone cards. These cards make the perfect asset to every photograph of these special moments. It's also a great way to remember what this first year was like, it can go by so quickly! And what a beautiful thing to show your child when they are older, they will know just how loved they are.
Our packs of milestone cards have been crafted by our amazing designer Poppy. She has created a spectacular set of 24 cards so that you will have a little something to mark every occasion. The cards have a variety of hand drawn and water colour painted designs featuring cute animals, flowers and stunningly illustrated patterns.
The packs make the perfect gift for any baby shower. So if you have a pregnant friend or family member this is the ultimate present! Especially as the cards are unisex so no need to know the gender.
As well as there being a card for each age milestone (one week, one month etc.) the packs have so many different milestones covered including:
I've arrived
Today I sat up on my own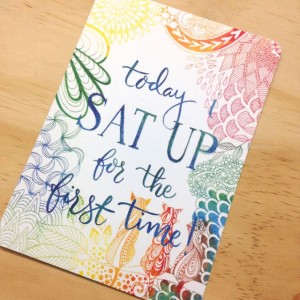 Today I crawled for the first time
Last night I slept through
Today I said my first word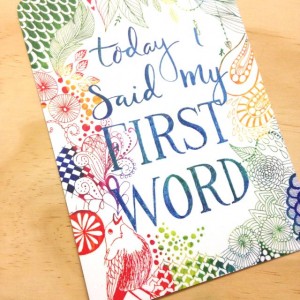 Today I took my first steps
I tried solids today
I've got my first tooth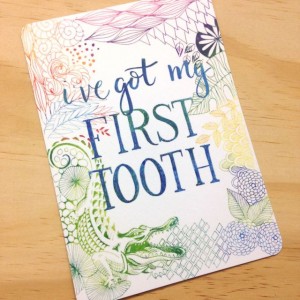 Want to capture your baby's first year by photographing them with each card to mark their milestones? Shop now!