Multi-disciplinary artist, illustrator and graphic designer with a passion for watercolours.
---
I have been creating since as long as I can remember, and in 2012, opened up iampoppy Designs.
I am passionate about helping inspired people bring their creative dreams to life through my art!
From Live paintings, watercolour illustrations, murals right through to surface pattern design, I love getting stuck into so many different projects, keeping me interested, growing and my business ever changing. The world of a creative!
So come on in, and find what you've been looking for, whether its print patterns, workshops, graphic design or more… I'd love to meet you and hear all about your story!
Want to learn more about how I create?
You'll also become part of the iampoppy tribe, and receive hints and tips on how to create, insider information on new releases and workshop dates and much more delivered straight to your mailbox! 
woo hoo!
I paint as you party!
Thats right, I paint your party and guests as its happening, creating a one of a kind watercolour canvas of your wedding/event.
Your guests will love seeing themselves come alive in the painting, and it will be a talking piece for sure! not to mention a momento of your day which will be treasured for generations!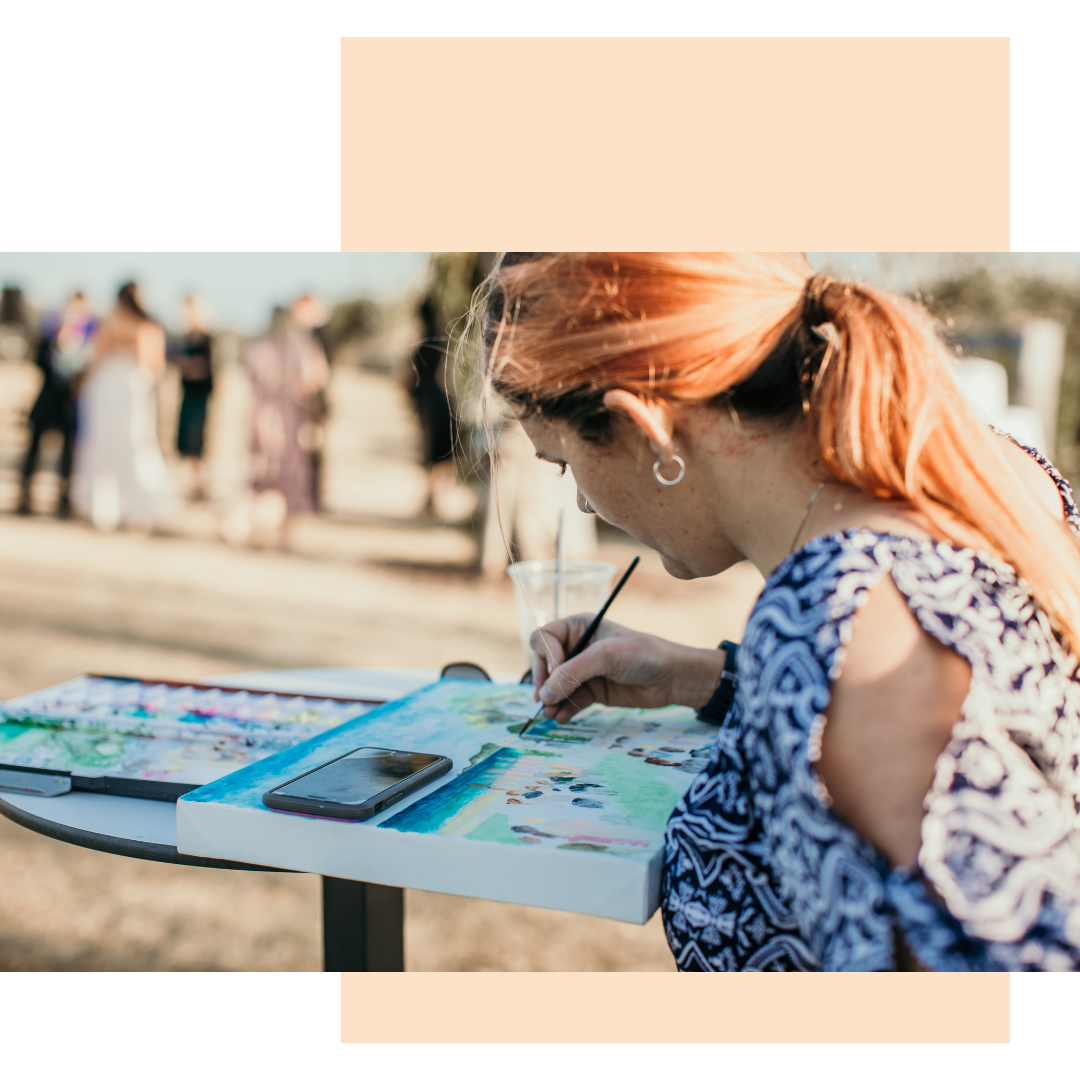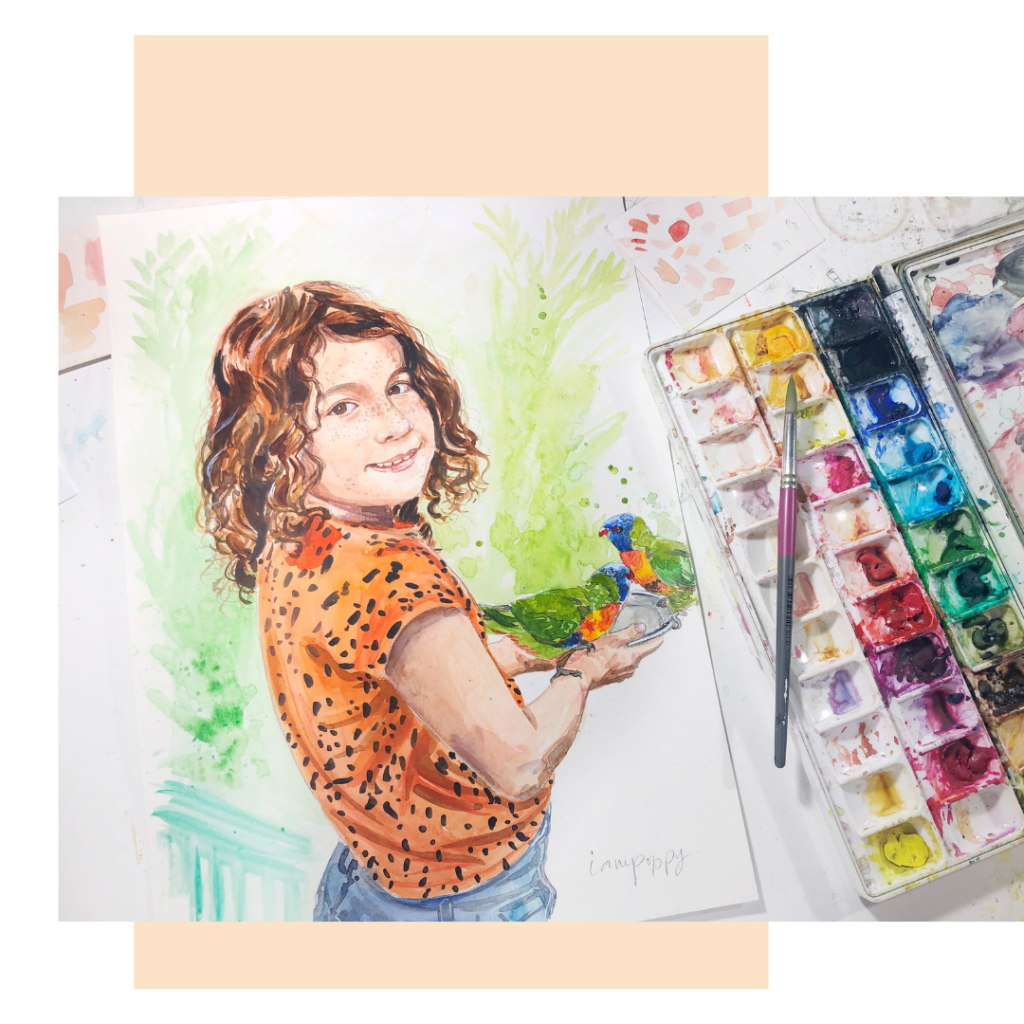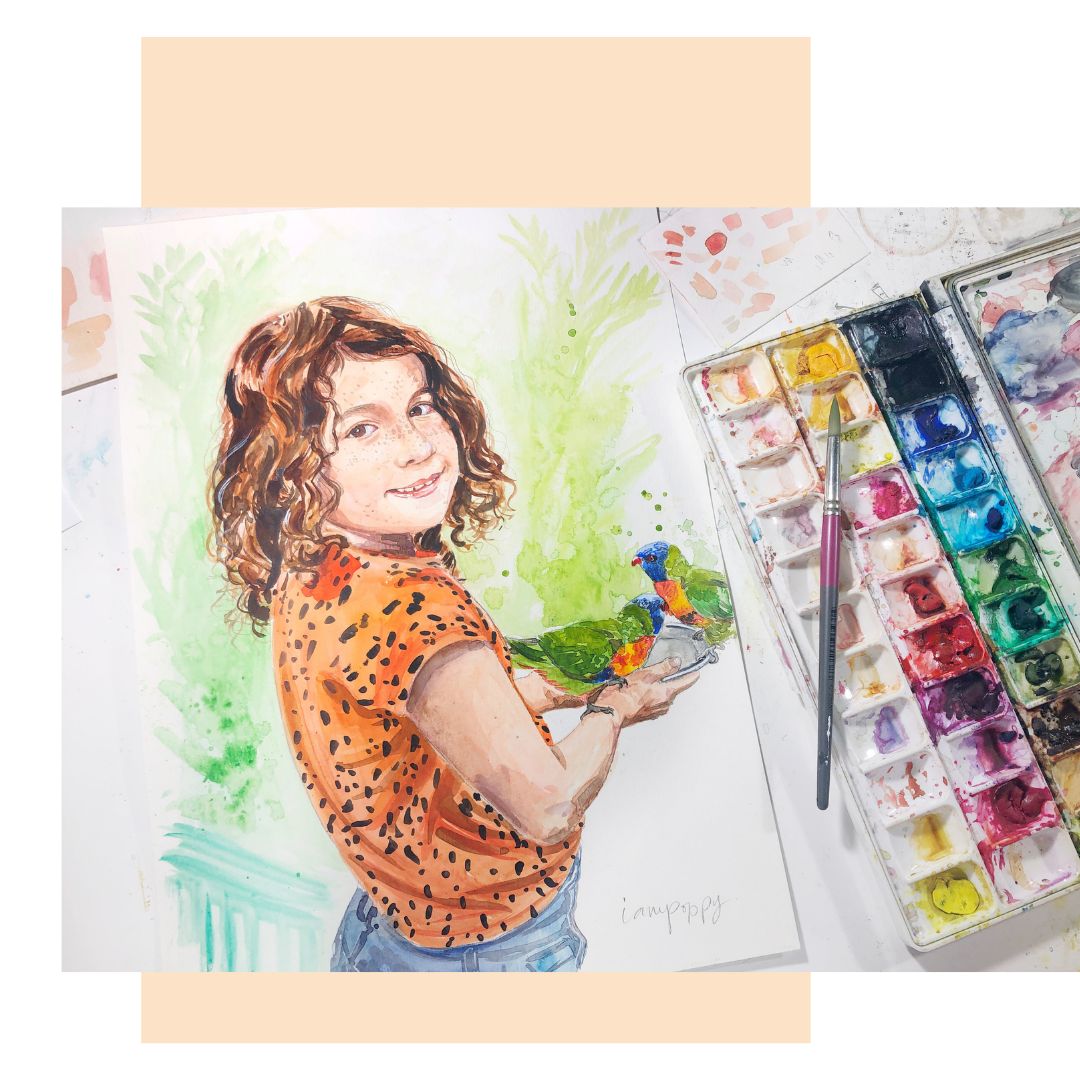 I've always loved faces. Something about them resonates with me, they are all so different and they eyes are so full of stories. 
I love capturing them in watercolours too, building the layers of brush strokes to create life on the page. I try to keep them a little loose, using the paint to created patterns on the page which form the portrait. 
Perfect for a gift, something that will be cherished for generations…
Poppy created an absolutely beautiful family portrait for my mum's 60th birthday.
She seamlessly brought together two different pictures to make the perfect gift for the occasion – I highly recommend!
Chloe Lahiff – Custom Portrait