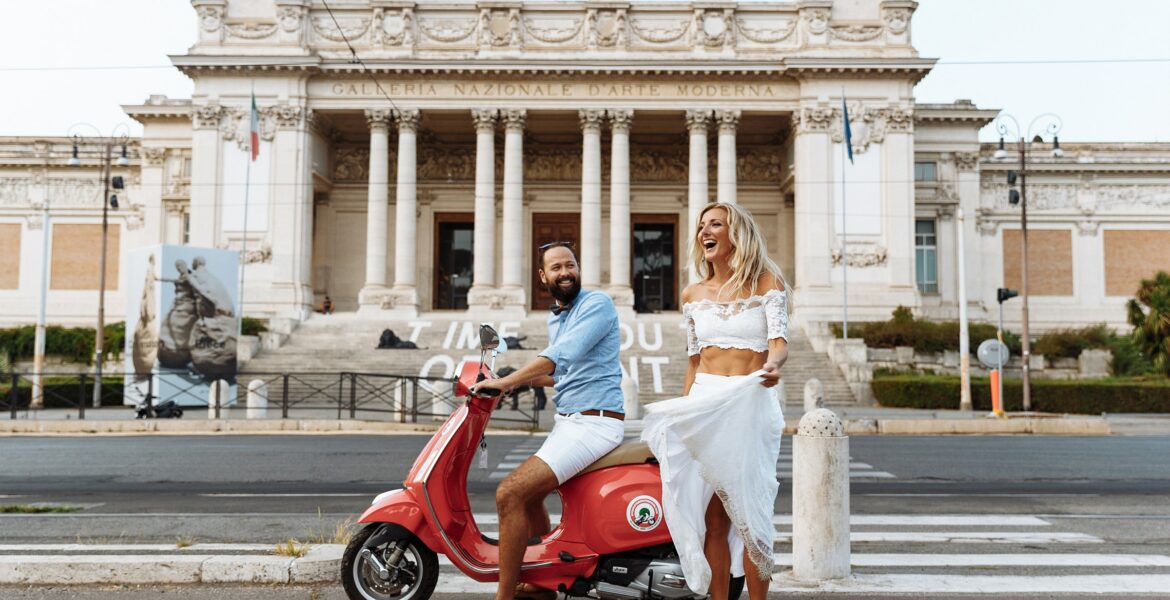 Ways To Inject Your Personality Into Your Wedding
Ways To Inject Your Personality Into Your Wedding
Adding personal touches to your wedding will make the whole day more enjoyable, memorable and romantic for you and your guests. Adding in small details that are special will offer you and your fiancé a walk down memory lane! In one day, you will be reliving times in your relationship when you felt the most in love. Plus, your guests won't have another run of the mill wedding experience.
To ensure you can incorporate every unique element you wish, sit down and talk finances first. Before any planning begins, you and your significant other have to talk about what your budget looks like. To pull off all of these one-of-a-kind details you may need to save extra money, ask for help from your family or even take out a personal loanto ensure that all costs are covered. When you set a budget first before planning, it's harder to spend more than that set amount of money. Here are a few ideas to choose from to make your wedding day your own!
Go to a special location
Plan a part of your wedding to be at a special location for you and your soon-to-be spouse. If you can pull off having the ceremony or reception in a park where you love to go every weekend or restaurant where you had your first date, that would be great! However, you can even have a cocktail hour, the rehearsal dinner or even a morning-after brunch at a memorable bar or restaurant! This will show your guests the interesting places you fell in love.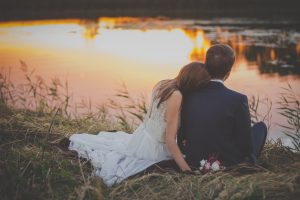 Have custom designs made
Show off your personalities with custom art for decor and stationery. Here at iampoppy Designs, we can capture your personalities in your wedding stationery. We work closely with you to create custom pieces that express your creativity and unique relationship with hand-painted illustrations and calligraphy. We'll help you bring your dream design to life and showcase something that is special to you in your relationship, offering you and your guests a keepsake from your big day. We even sell custom pieces for decor such as cake toppers, wedding boards, and signage, and even painted surfboards or leather jackets, so the personalization doesn't have to stop at the wedding invites!
Hidden details
This tip is so sweet and personal, and a little secret between you and your significant other. Each of you can sew something special to the inside of your garment. Whether it's a piece of your mother's wedding dress, fabric with your vows printed on them, or even a patch of the shirt you wore when he proposed. Although this isn't something you'll be sharing with all of your guests, it will be fun to have a secret shared between just you and your fiancé.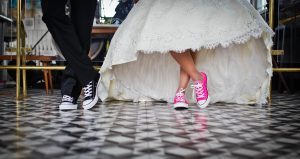 Showcase your passions
There are many ways to showcase things you're obsessed with during your wedding. But if you don't want to do a full Harry Potter theme, we definitely understand! Show off the things in life that you're both passionate about through wedding favors. For example, if you love gardening give everyone a potted plant as a favor. You can even give your guests a copy of a life-changing book or something you crafted by hand! The options are endless, so take your passion and turn it into something tangible for your guests to keep forever.
If you're a lover of food and drink, your wedding is the perfect opportunity for your friends and family to experience that passion with you. Have your homebrew on tap or make your own wedding desserts for everyone to enjoy.
Table names, not numbers
If you and your fiancé love to travel the world then differentiate your tables by names of memorable locations. This is a unique idea that will set your wedding apart from others your guests attend this year. With the unique name, include a small blurb on the table for your guests explaining why you chose this name and why it's special to your relationship.
Create a slideshow
A fun way to entertain your guests during the reception and make them feel special is to have a slideshow playing behind the DJ or band. Throughout the reception, funny and cute pictures can be showcased of you and all of your guests. This shows them that they are an important part of your wedding and life and that the memories you've all made throughout the years are special to you both! This can easily be created by scouring your albums and social media for photos and using a free app on your computer.
Let us know in the comments below ways that you've seen couples inject their personality into their wedding day. Feel free to contact me at [email protected] for all of your custom design needs for your wedding!
Article written by Alli Clark for iampoppy Designs