Is this the new Wedding Photobooth?
OMG… I've just ventured into a new area of live weddings, and I'm obsessed!!!
Character paintings! Is it the new wedding photobooth? Who knows.. but I can say for sure that it's an absolute hit with guests!
I was lucky to be asked to be part of a wedding recently where I painted the guests throughout the night, as little keepsakes to take home. Sure.. I said… agree now, then learn how and wing it right… ha ha.. my motto all over!
Turns out I'm not too bad at it! And I really enjoy it. I have a few more booked in for next year, so I have a sneaky feeling that this may be a great little addition to my live painting journey!
So what is it exactly?
I turn up, set up my little station and start painting…
Well, first I go around and capture the main people in the wedding, like the grandparents, parents, brothers and sisters. I find them and make them pose for a photo, go back to my table and create little illustrations for them.
During this time, eyes start looking my way… mmm… what's she up to?
Slowly at first, and then a bit more overwhelming later on, I get guests coming over and asking for their portraits to be taken and drawn, and I do that until I get to my maximum number.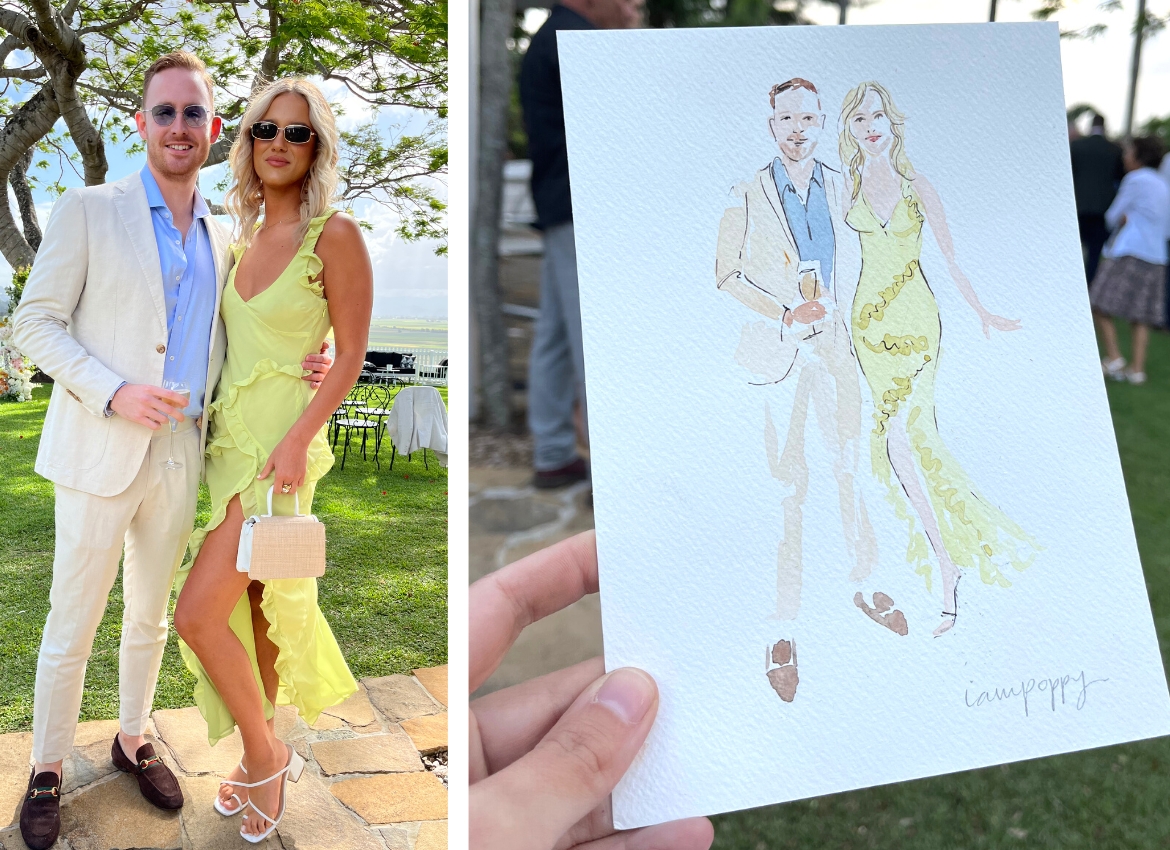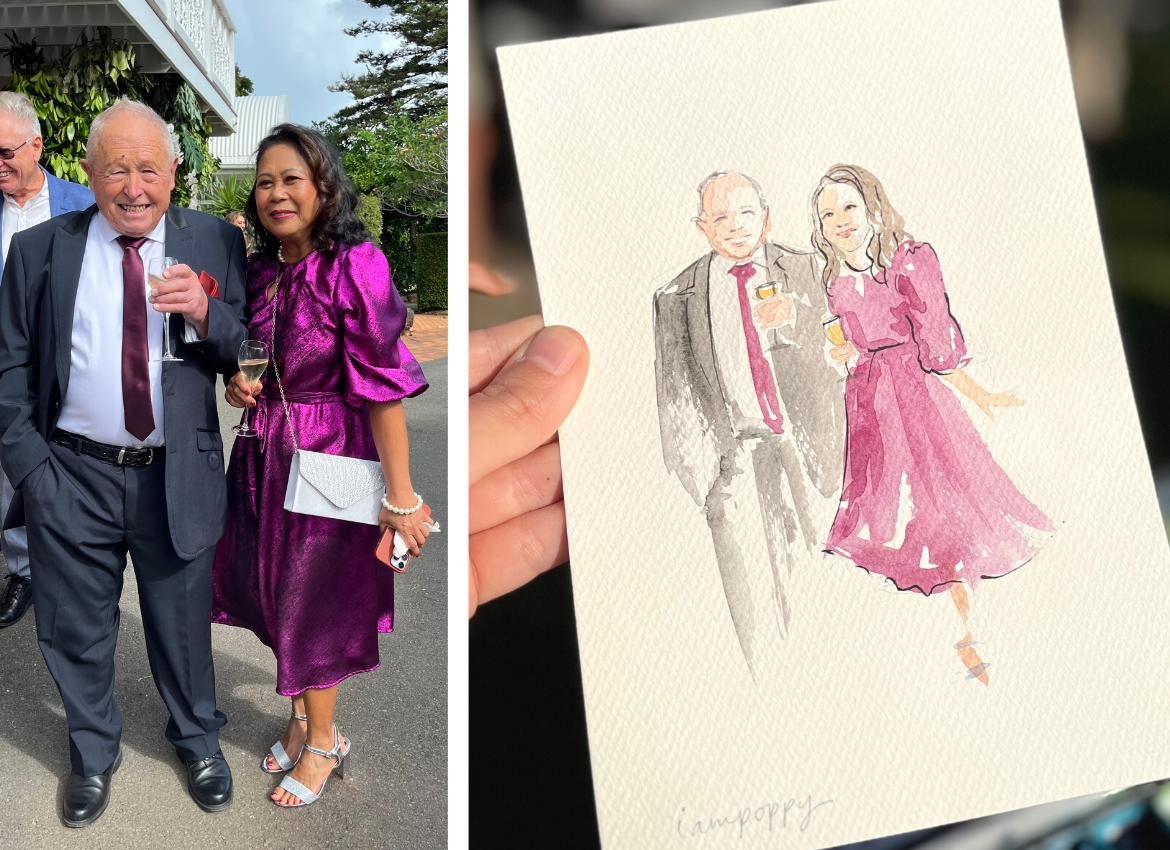 At this stage, I'm averaging about 4/5 an hour, however, this will get quicker very soon, and I aim to create 6 an hour. With this in mind, a 5 hour day would look like 30 couples, whereas a 7-hour day would be around 42. Give or take a few.
I have developed 2 packages based off these times, as I feel like any less time will not cover enough guests. Feel free to check them out here.
The paintings are quick, watercolour sketches based on fashion illustrations. I use quick lines, brush strokes and simple features to keep them lively and quirky.
I'm loving them… what do you think? Something to consider for your next event?
---

More about the artist.
Hi, I am Poppy, a multi-disciplinary artist, illustrator and graphic designer with a passion for watercolours.
I have been creating for as long as I can remember, and in 2012, opened up iampoppy Designs. I am passionate about helping inspired people bring their creative dreams to life through my art!
From live paintings, watercolour illustrations and portraits, murals right through to surface pattern design, I love getting stuck into so many different projects, keeping me interested, growing and my business ever-changing. The world of a creative!
So please take a look around, and reach out for a chat! Whether it's print patterns, workshops, live wedding painting or more… I'd love to meet you and hear all about your story!
E-mail me: [email protected]
Call me: +61 413 373 215