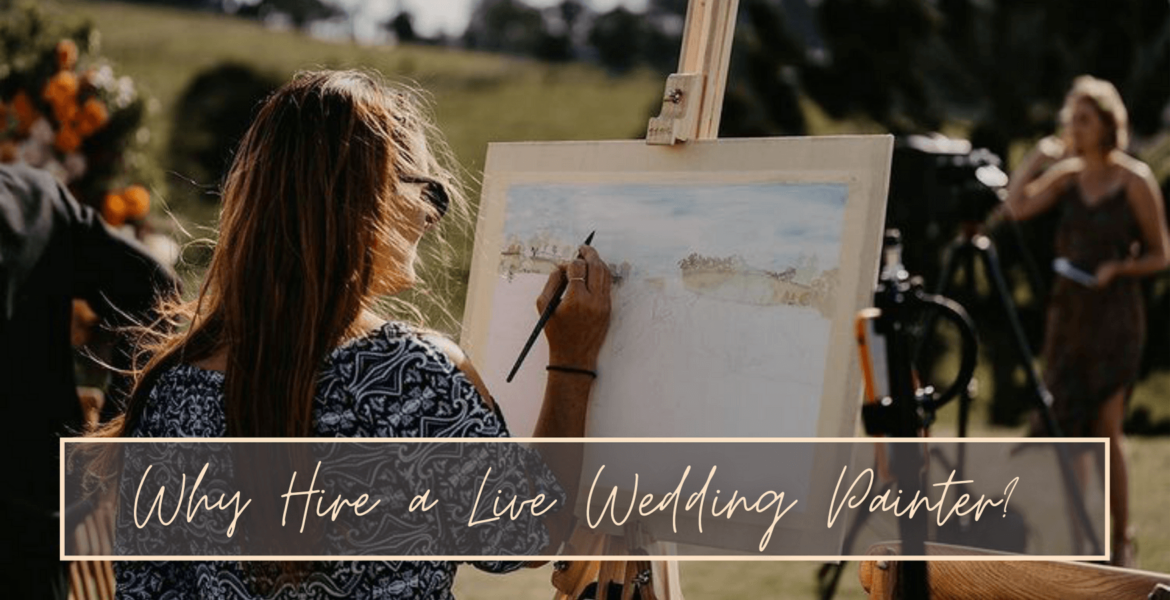 5 Reasons Why Couples Hire a Live Wedding Painter
I'm sure you have already heard of a live wedding painter; I'm guessing this as you've managed to find your way to my blog!  
So what exactly is a Live Wedding Painter and how does it work?
Basically, a Live Wedding Painter is an artist, like myself, who comes to your wedding or event and sets up ready to paint the scene as it happens. This could be the first dance, vows, walking back down the aisle or speeches. Whatever you want to capture.  
The artist works quickly to get as much down in the short 6-7 hours as possible. The painting will be an impression of the day, rather than photo realist, as it's meant to add the atmosphere, artist's style as well as create a gorgeous painting for your wall.  
These paintings are cherished for generations, using quality materials, and finished with a special sealant, which is super important.  
Here are the main reasons why lots of couples are engaging a live wedding painter and why it's become so popular in the last few years:
Having an artist paint and capture the day creates an enriching and entertaining experience for your guests

 

Each guest feels more connected as part of your celebration, as they are part of the process and may at times feature in the painting

You can have the original painting turned into art prints to gift out or as thank you cards for all your guests

 

The original painting created during your wedding will forever be cherished and become a family heirloom

 

Live painting adds an extra touch of class and makes any event special and unique
So there you have it, 5 great reasons to have a live painter at your event. You will be so happy you did!! If this sounds like something you would enjoy at your wedding, please don't hesitate to get in touch with me.
---

More about the artist.
Hi, I am Poppy, a multi-disciplinary artist, illustrator and graphic designer with a passion for watercolours.
I have been creating for as long as I can remember, and in 2012, opened up iampoppy Designs. I am passionate about helping inspired people bring their creative dreams to life through my art!
From live paintings, watercolour illustrations and portraits, murals right through to surface pattern design, I love getting stuck into so many different projects, keeping me interested, growing and my business ever-changing. The world of a creative!
So please take a look around, and reach out for a chat! Whether it's print patterns, workshops, live wedding painting or more… I'd love to meet you and hear all about your story!
E-mail me: designs@iampoppy.com
Call me: +61 413 373 215