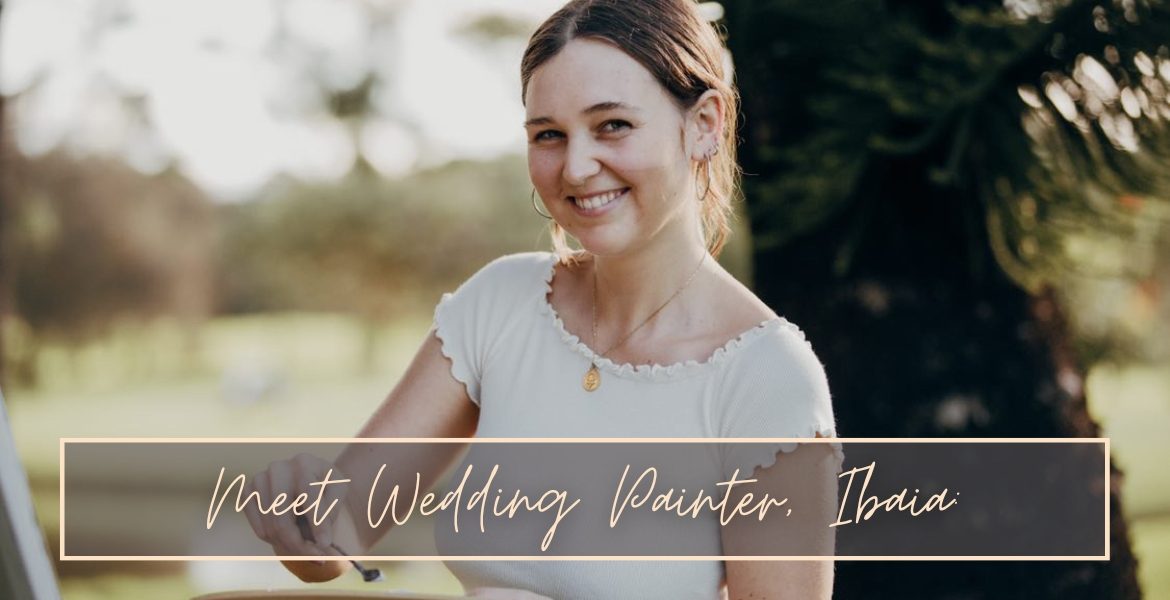 Meet Ibaia: Our New Live Wedding Painter
Meet Ibaia, our new live wedding painter.  
Last December I had a client accidentally book the wrong date for her sister's wedding, and once we realised, I was already booked out for the correct date.  
It was not a fun process trying to find another painter to fill in, or trying to assure the bride that I was finding someone competent, who not only could paint their wedding, but could do it in front of guests. Especially as we had no previous work to show them.  
It was in this process, I was introduced to Ibaia as an option for any double bookings I had. Brilliant! 
She is an artist, has painted heaps of portraits before and is currently doing an apprenticeship in tattooing. You have to be pretty damn good to tattoo, so I had all the confidence in her.  
Along came an enquiry for a date I was already booked on. I took this opportunity to offer Ibaia's services and showed the client previous work she had done with portraits. They were super happy and booked her straight away.  
I then got another, and another and another. Before long, Ibaia had become a permanent painter for me when there were double bookings.  
Now that she has an extensive portfolio of live paintings to show, I'm sure I will start to take bookings for her without her having to be a back up.  
Ideally she would take in a number of her own clients, freeing up space for me to take on more clients so less couples have to miss out on having a live painter at their wedding. 
The great thing is that she can do acrylic and watercolour too, so you get the same experience having her there as you would me. Just a slightly different style of painting.  
Check out some great things her couples had to say about her painting; 
"If you are after something unique and a special way of remembering your special day, the team iampoppy Designs can create this for you. Our painter was Ibaia." Shane and Timothy 
"The painting is absolutely stunning and we are in love with it! We have had nothing but compliments on the painting from all our friends and family. Jack and I both teared up when we received the painting as there are so many details that Ibaia caught that are just so us."
Bianca and Jack
If you want to book Ibaia for your wedding, contact me now to secure your date.
---

More about the artist.
Hi, I am Poppy, a multi-disciplinary artist, illustrator and graphic designer with a passion for watercolours.
I have been creating for as long as I can remember, and in 2012, opened up iampoppy Designs. I am passionate about helping inspired people bring their creative dreams to life through my art!
From live paintings, watercolour illustrations and portraits, murals right through to surface pattern design, I love getting stuck into so many different projects, keeping me interested, growing and my business ever-changing. The world of a creative!
So please take a look around, and reach out for a chat! Whether it's print patterns, workshops, live wedding painting or more… I'd love to meet you and hear all about your story!
E-mail me: [email protected]
Call me: +61 413 373 215