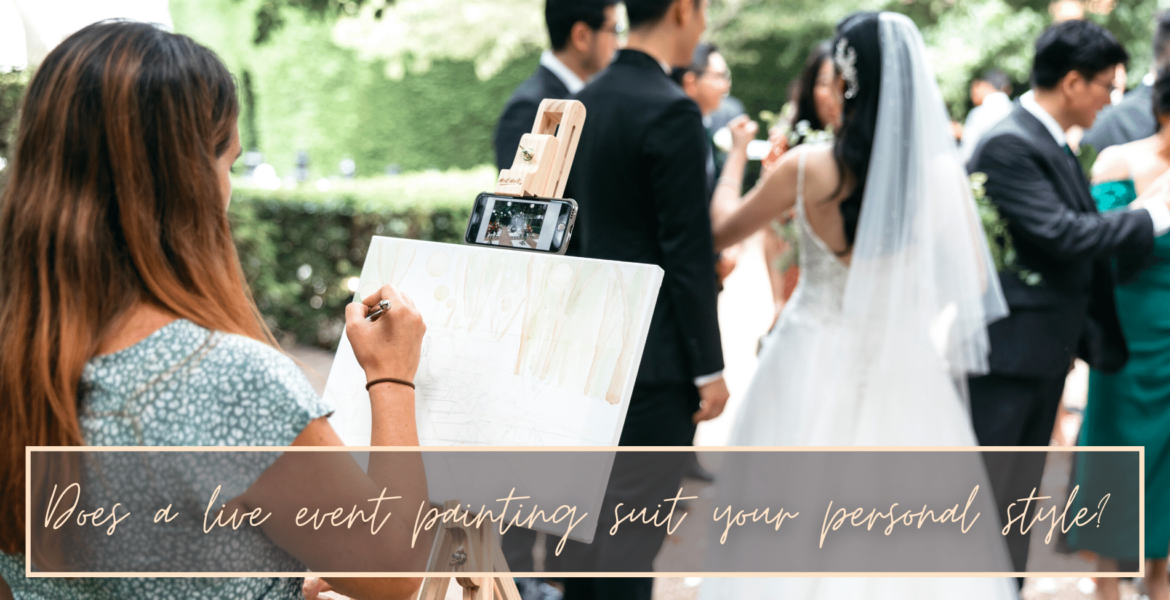 How to Decide if a Live Wedding Painting suits your personal style
What kind of bride are you?
I promise it's not a loaded question! 😉
If you've started planning your wedding, then you might have already asked yourself this and chatted to your partner about your 'couples style'. Did you come across those fabulous (but sometimes very random) online quizzes that help you define your style? Gotta love those lol
But all joking aside, it's actually super important to think about this, as it helps you be really decisive when choosing your wedding location, suppliers and the unique elements that will make the day stand out.
This brings me to Live Wedding Painting; that's what I do and I can guarantee it's one of the most unique things you can incorporate into your wedding day. Even after doing this for two years, I still get so many guests approaching me and saying how awesome and cool it is. That honestly makes my heart sing!
If you've never heard of Live Wedding Painting, well it's basically where you hire an artist to come to your wedding, set up and paint the ceremony as it's happening. Not only will you get a gorgeous painting out of it, but your guests will be entertained on the day and be able to watch as they and the space around them come to life on the canvas.
So how do you decide if a live wedding painting fits your personal style?
Here's some of the things I hear from my lovely couples who have commissioned me for a live wedding painting:
They enjoy art, but have never purchased custom artwork before. What a great excuse to start a collection!
They want a stand out element on their wedding day, something that people will remember
They love the idea of having a talking point – an interactive element that will also provide a gorgeous keepsake of their wedding day
They love art and have already got a collection that they would like to add a very special piece to
They want their wedding day to stand out without being gimmicky (fireworks, we're looking at you!)
They want something more timeless than photographs, a piece that can be handed down through generations
They suspect that a lot of their wedding photos will sit in cloud storage (not to say you shouldn't get them, they're always beautiful to have!), but they want a treasured memory on the wall that is simply timeless
They are inspired people with a creative vision…OK, so I added this one myself. But only because it's true! Commissioning artwork of your wedding day is pretty dam cool.
Does any of this sound like you?
If so, I'd love to paint on your special day, it's going to be perfect!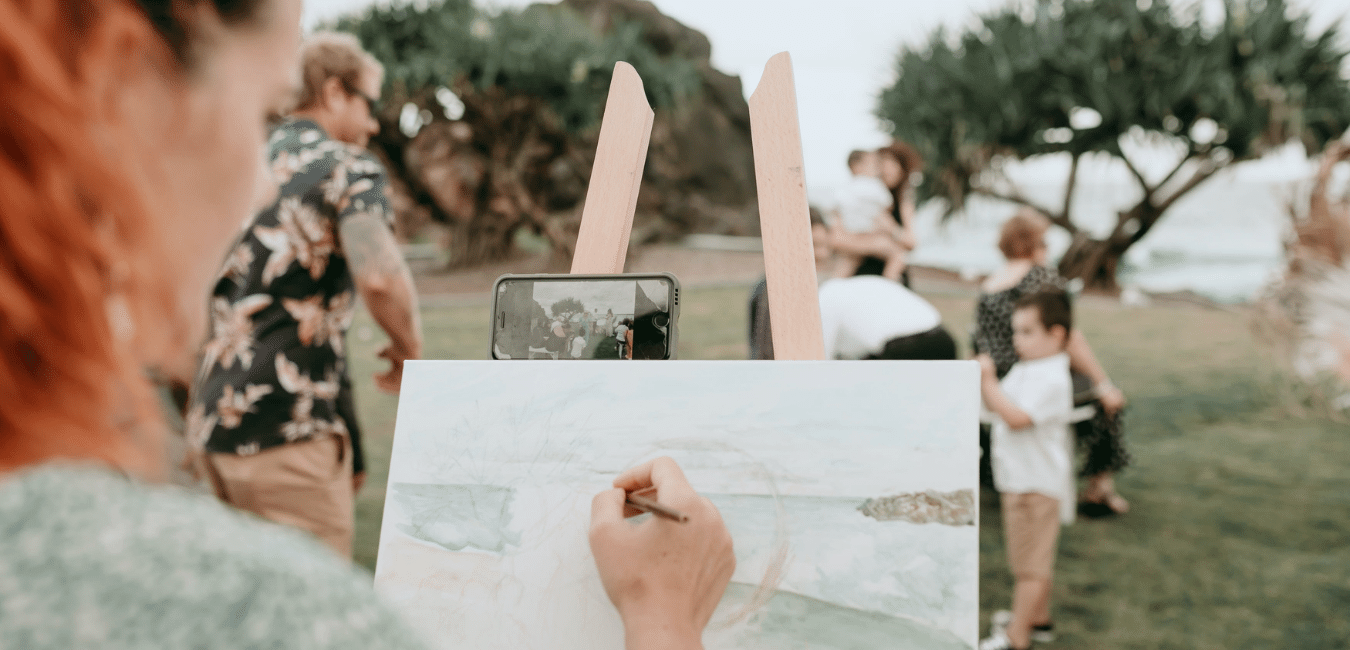 ---
More about the artist.
Hi, I am Poppy, a multi-disciplinary artist, illustrator and graphic designer with a passion for watercolours.
I have been creating for as long as I can remember, and in 2012, opened up iampoppy Designs. I am passionate about helping inspired people bring their creative dreams to life through my art!
From live paintings, watercolour illustrations, murals right through to surface pattern design, I love getting stuck into so many different projects, keeping me interested, growing and my business ever-changing. The world of a creative!
So please take a look around, and reach out for a chat! Whether it's print patterns, workshops, live wedding painting or more… I'd love to meet you and hear all about your story!
E-mail me: designs@iampoppy.com
Call me: +61 413 373 215