Clara and Aaron. Well.. what can i say? They are an amazing couple, she from Australia and him with roots in PnG. The love between this couple was infectious, and Aaron was determined to create a day which would go down in all their memories as the greatest day ever. And he certainly did that!
Working alongside Ivy & Bleu, I got the opportunity to create so many pieces of artwork and personal touches. So much was outside the box thinking, including a surfboard welcome sign. They were a very sentimental couple, and everything on the day had meaning and purpose, providing their guests with an amazing insight to them as a couple.
We created simple invitations with the Kingscliff shoreline on. They were finished off with gold calligraphy, twine and a beachy shell label. In their pack, they also had RSVPs painted with the sunset, information cards and for select guests, a Chinese Tea Ceremony card. Each piece had a new painting to reflect that part of the day. Everything was then placed in a blue calligraphy addressed envelope and sent off to their lucky family and friends.
For the wedding day, oh my! So many thoughtful ideas came to play with this, and our meetings were a haze of ideas, excitement and add ons! We ended up creating circular menus with the beach scape on, place cards with gold calligraphy and hand finished sparkly shells. Each guest also received either a personally selected jar of tea from Clara, or some amazing PnG coffee from Aaron, and we created some labels for those. We then went onto create an instagram frame, guestbook signs, a personalised painting of them for the photo wall, a custom painted surf board, unplugged signs, the list goes on.
Their day ended up being an spectacle of beach scenes, love, tribal dancing, grooms love dance, tea ceremonies, kombi vans, gourmet food, live music, fun and laughter, under a sky of torrential rain! We were so honoured to be part of it, and wish we had been there to enjoy the day. Thank you Clara and Aaron!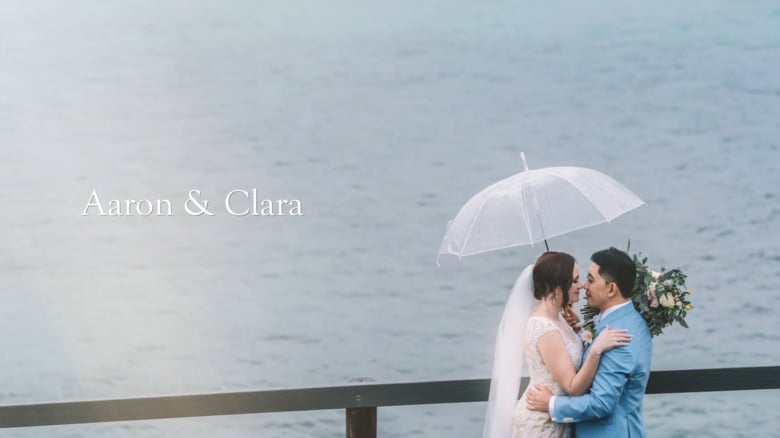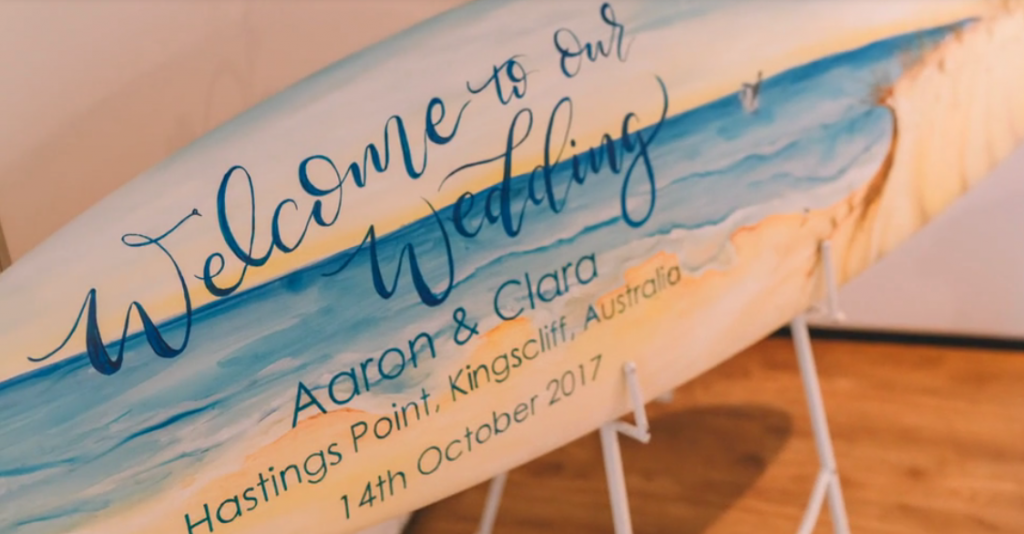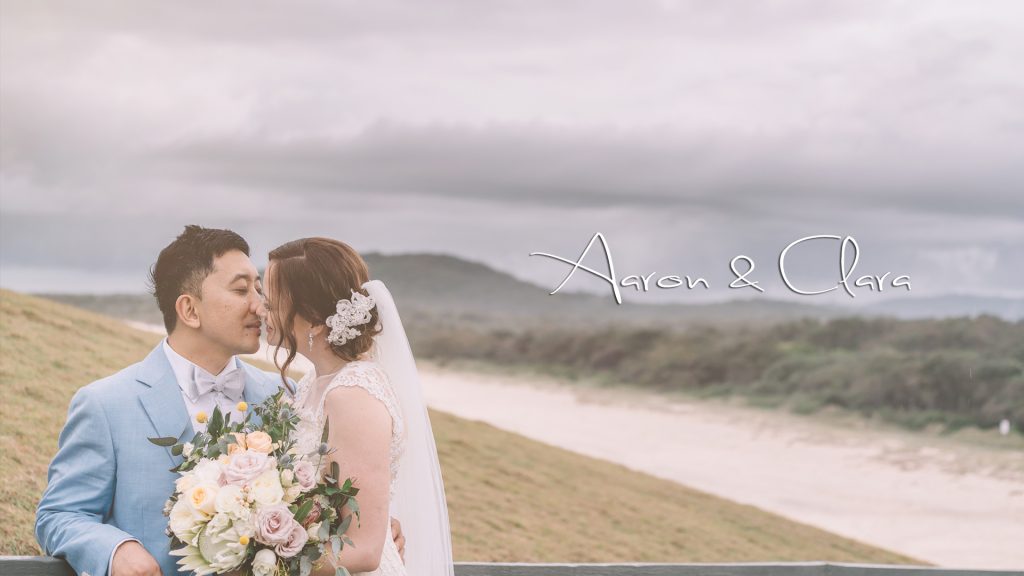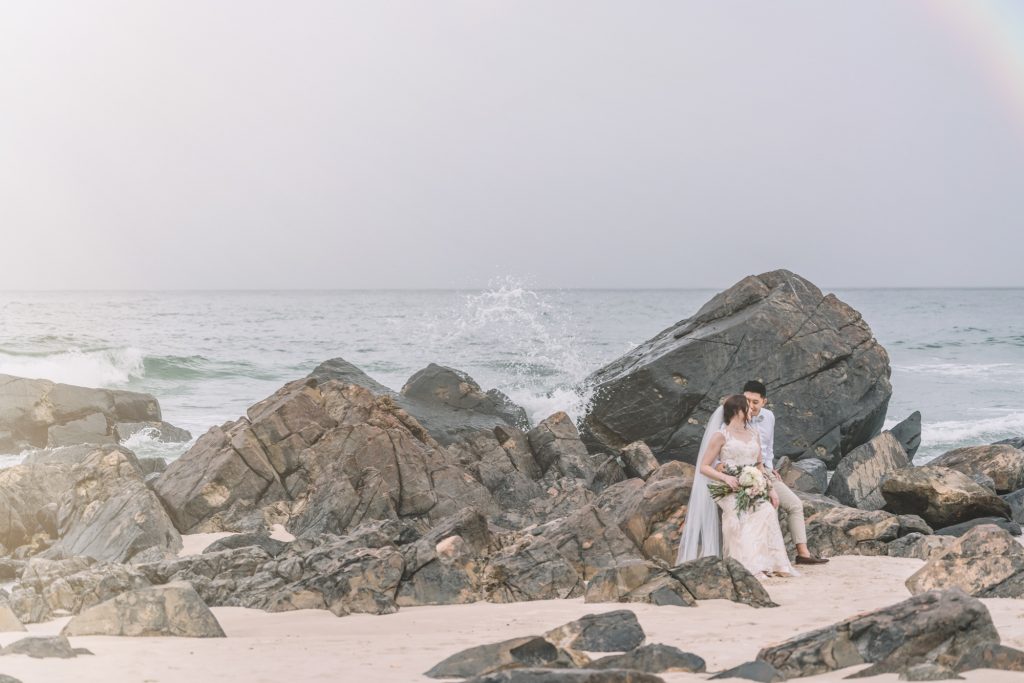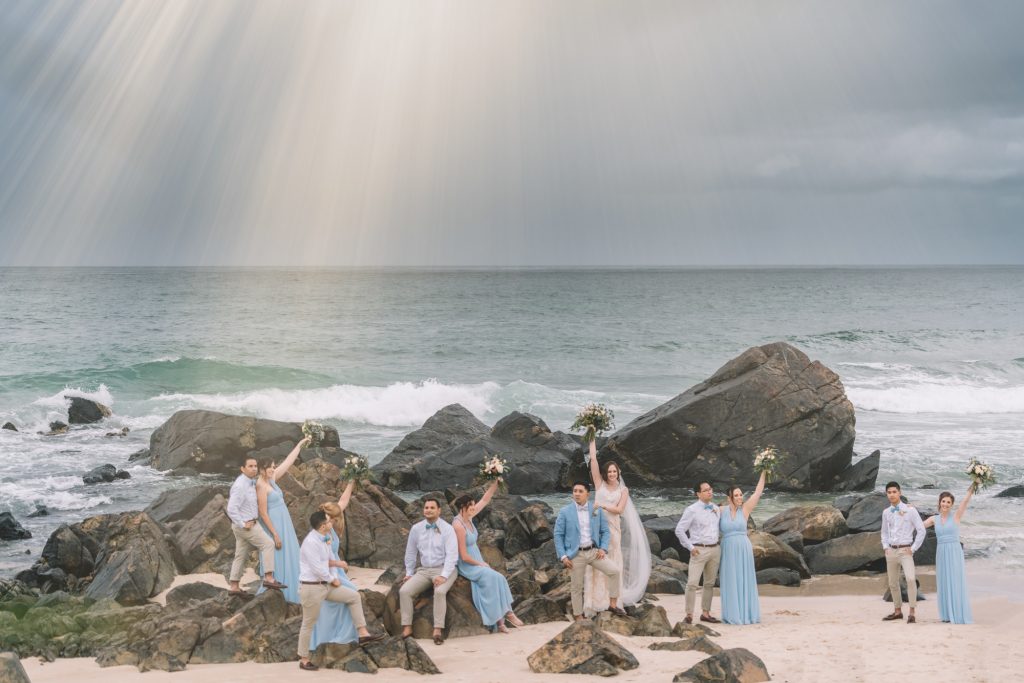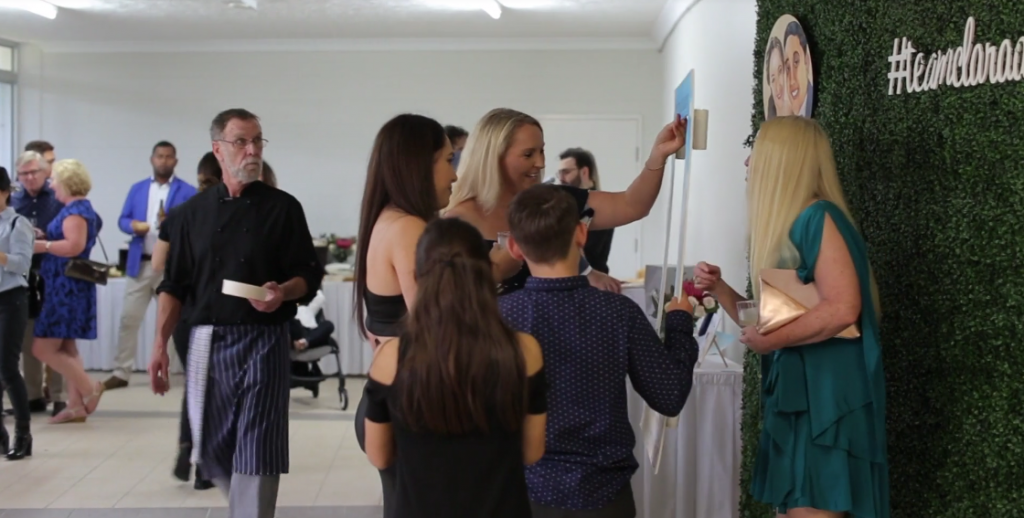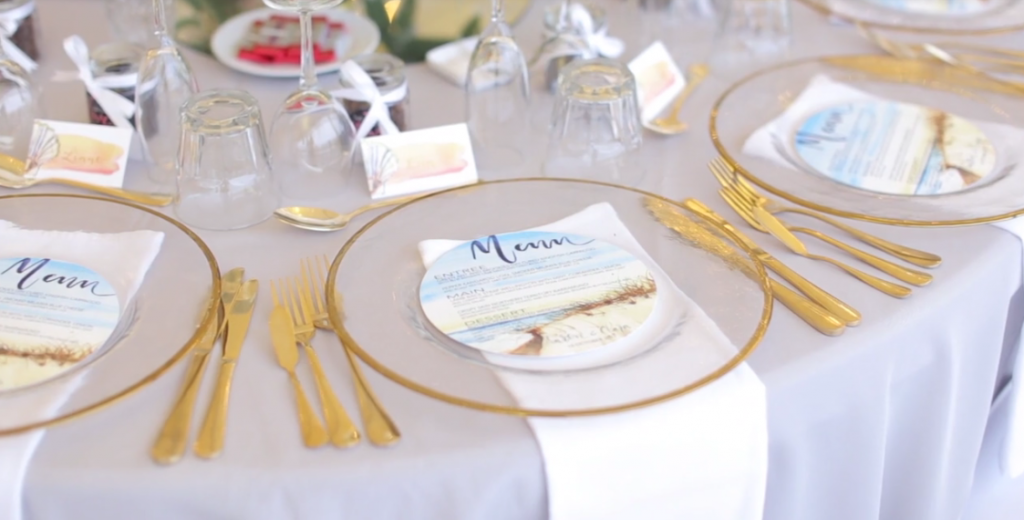 [columns] [span6]
[/span6][span6]
[/span6][/columns]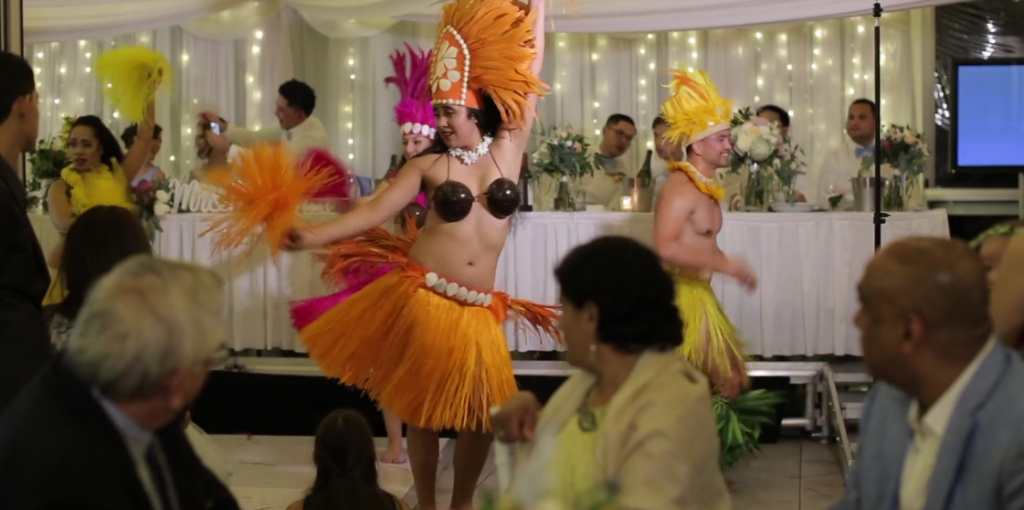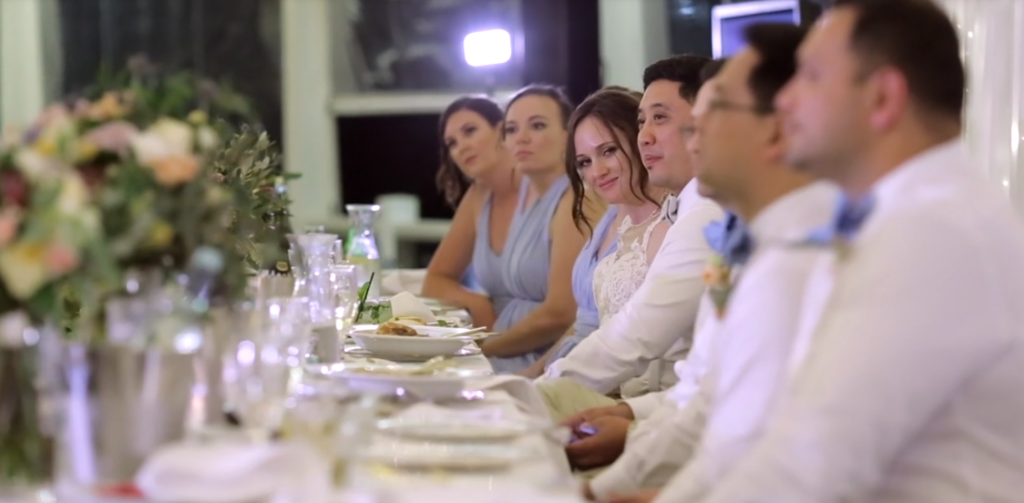 Thanks for the gorgeous photos from NiveKeel Photography and for the wedding planning and styling with Ivy & Bleu events.