Bree and Lachlan's invitation suite has to be one of the best pieces we have worked on to date. With the mixture of rich reds, deep burgundy's and moody greenery, the invitations truly matched the rest of the styling for the wedding. We were lucky enough to be given a lot of creative space to work with, with the double sided invitations, and decided to use every inch of space to cram as many flowers in as possible. Overkill it could have been, but instead we were left with an amazing piece which catches everyone's eye, and creates a wow!
As part of the invitation suite, we were also asked to create the 'on the day' stationery, with the menu's, swing tags and thank you cards. Using the designs from the invite, we were able to bring the whole look together, making the wedding a perfectly styled event. The addition of the gold elements really set it all off, with a special appearance of our custom made wax seals! swoon!!!!
Over all we have two words to describe this invitation suite… LOVE IT!!!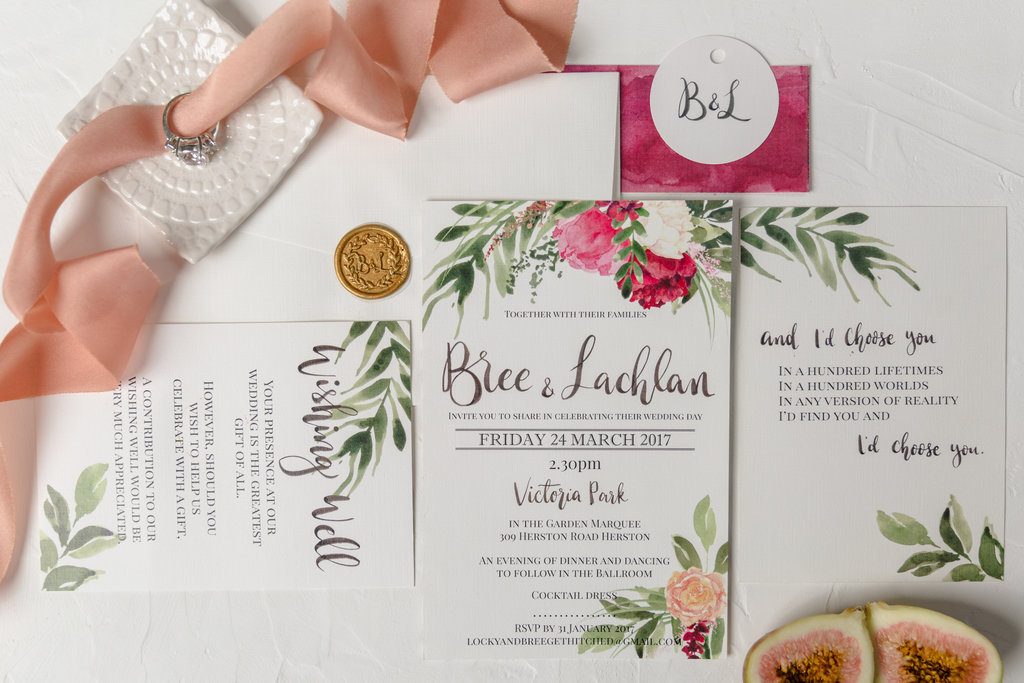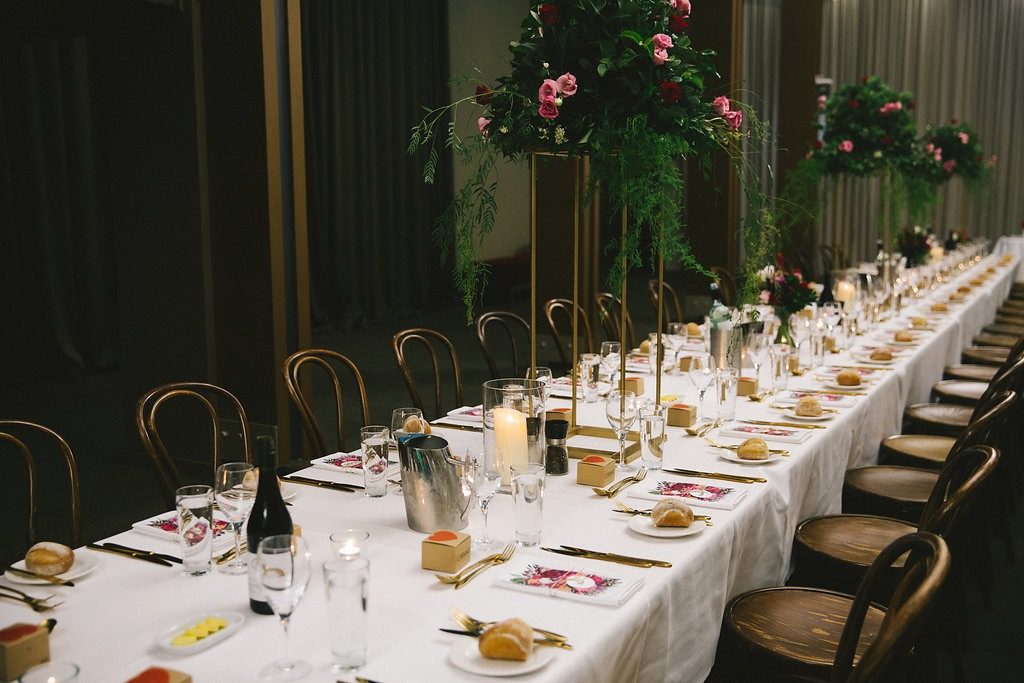 [columns] [span6]
[/span6][span6]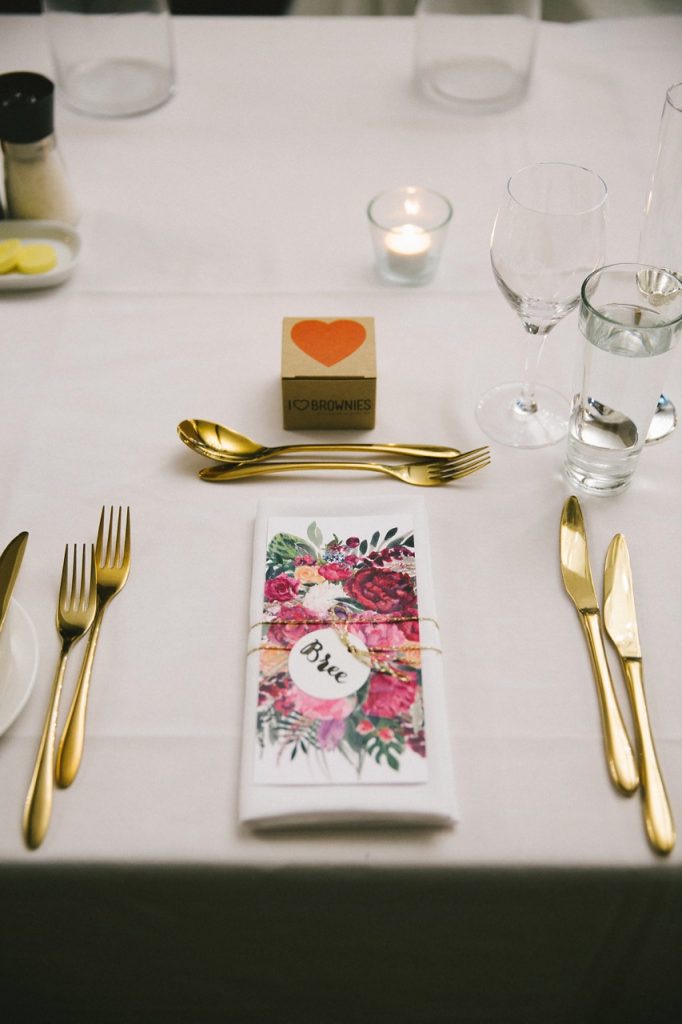 [/span6][/columns]
Stationery Photography by Just for Love Photography