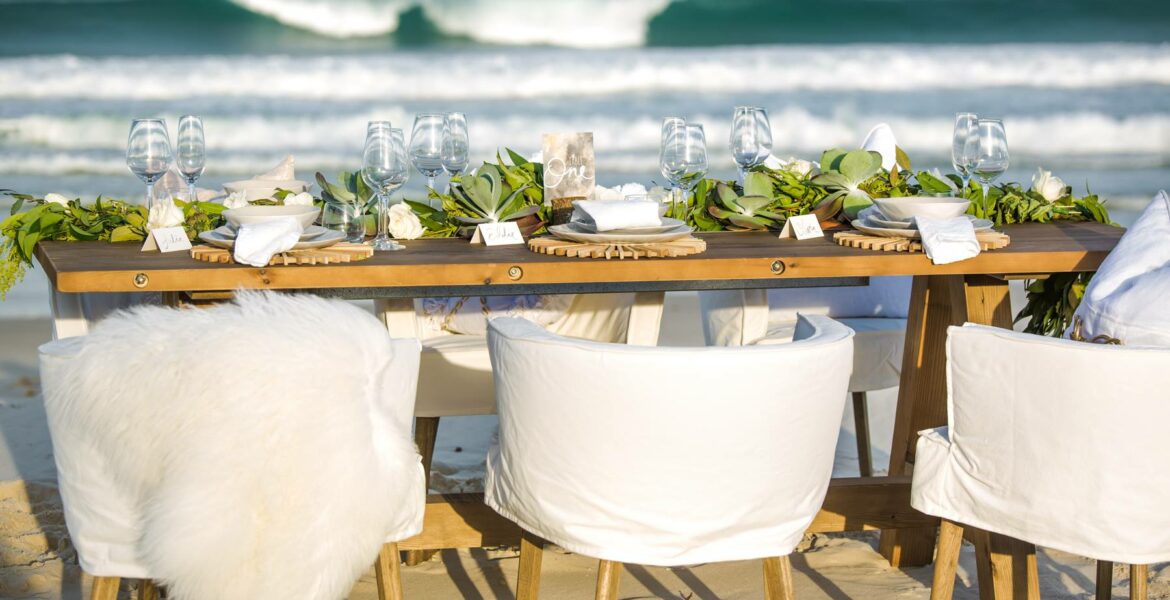 What Wedding Stationery Do I Need?
Do you find yourself asking the question "what wedding stationery do I need?", and confused by all the different options out there? Do not fret! Hopefully I can help you understand the differences between all the different pieces, what goes with what, and what you actually need.
It all depends on your wedding, and budget (of course). For some, the perfect invitation package sets the scene to what is to be the best day of their lives, and lets the guests into certain elements, such as the styling, colours and flavour of the wedding. Splurge on the invites, and your guests will keep your invitation as a keepsake, a piece of art, representing your day. Creating interactive RSVP's includes the guests in the planning of your day and makes them feel more included. Or perhaps including the RSVP on the invite is what you wanted, and focusing more on table stationery is what you would prefer. It is all up to you really, there is no right or wrong way of inviting guests to your wedding.
I have included some descriptions below to allow you to understand the different pieces, and hopefully help you decide what is the best option for your wedding.
Save The Dates
Save the date cards are a perfect way to announce your up and coming nuptials, before you have the finer details required for the invitations. These are especially important for out of town/overseas guests, who will need the extra time to save up and make arrangements. These are usually sent out around 12 months in advance. They are a great way of creating something quirky and fun as they are a more relaxed version of the invites. Perhaps balloons with the date printed in them, or magnets for the fridge.
Wedding Invitations
These are the main event! Invitations set the scene for the wedding and invites your guests formally to your special day. These provide the guests with an insight to the day, and many guests keep the invitations as a keepsake. This is your chance to create something unique, special and exciting, so have fun and go all out! Invitations (1 per household, not per person) should be sent out a minimum of 4 months before the wedding to allow enough time for all the RSVP's to confirm. Leave it too late, and all the other elements of your wedding will end up being a mad rush…. not so good me thinks!
RSVP Cards
This card is included in your wedding invitation envelope and is to be sent back to you with the names of all attending. Normally the RSVP date is a minimum of 1 month before your wedding. Again, this allows you to organise the other stationery items in enough time. RSVP cards can be simple, or you can make them more interactive… for example, asking your guests to choose a song, or write a memory about the couple on. You can even use it to ask guests about their dietary requirements.
Small Cards/Information Cards
These cards are usually used for reception information, places to stay, maps, gift registry information and any other information the guests need. To keep the invitations looking uncluttered, all the nitty gritty pieces of information can go on these cards, which can be bundled together with the RSVP card and invitation. By getting more pieces, you actually create a lovely package where the artwork from the invitations can travel across the different elements, creating more of a variation. Wrap it all up in a belly band, ribbon or even a pocket and you are creating so much more than just an invitation…
Thank You Card
Thank you cards are often left out, but are such an important part of the package. What better way to thank your guests for their wonderful gifts, than with a thank you card in keeping with your wedding and invitation theme. These should be sent out straight after the wedding, once you have received the gifts. To be more organised, you can pre write your guests names and addresses on them all, and just fill in the message once you have received your gift. Easy!
Envelopes
You will need to mail out your invitations in an envelope, and selecting one which matches the package finishes it all off perfectly. Usually ordering one in the same paper stock as your invitations is good, alternatively opting for a complimenting colour gives the wow factor. These can be hand written, pre printed and even printed with the designs from your invitations. You can choose extras such as seals, stickers and envelope liners to make yours more personal. RSVP envelopes follow much the same rules, although these tend to be preprinted with your return address on them to make sure the guests know where to send them. Feeling super generous? You could add stamps to them all as well, so your guests only need to find a postbox!
Menu
These çan be per table, per guest or even a large one on a stand. This shows the guests what they will be eating, and is another change to carry your invitation theme through to the wedding. A great money saving idea is to combine the menus with the place cards, creating only one piece per person rather than two.
Table Card
Normally these are numbered, per table, allowing your guests to see which table they are sitting at. You can go more creative with this though, and name your table after places you've travelled, towns near you, streets you've lived on, up to you.
Place Card
These are named card which are placed on the table to show your guests which seat they will be sitting in.
Seating Plan
This is usually a large board, framed piece that is near the entrance to the reception, showing your guests a plan of where they will be seated. These can be created a number of different ways, and a great way to get creative. Wooden boards, bunting, window pains written with the names hand written on.
Wedding Fan
Cools your guests down, which is perfect for those hot Australian beach weddings. These can double as favours or wedding programs.
Wedding Program
These are usually folded booklets, and gives your guests information on the ceremony and introduces them to your wedding party. These can be used to explain any traditions you have included, or perhaps a history of your relationship.
Wedding Signs
Many couples choose to have signs dotted around the wedding with certain poems/phrases on, information, directions or even welcoming signs. These can be created on any medium, from wood, chalk boards and framed artworks. The choice is yours, and is a lovely way to add more stationery designed elements to your wedding.
I hope I have managed to clear up a few questions in your mind, and help you decide what wedding stationery you need/want and how important each piece is towards the setting of your wedding. Whatever you decide, I can help you find that perfect combination and create something truly unique and beautiful, to wow your guests and set the scene to your happily ever after.