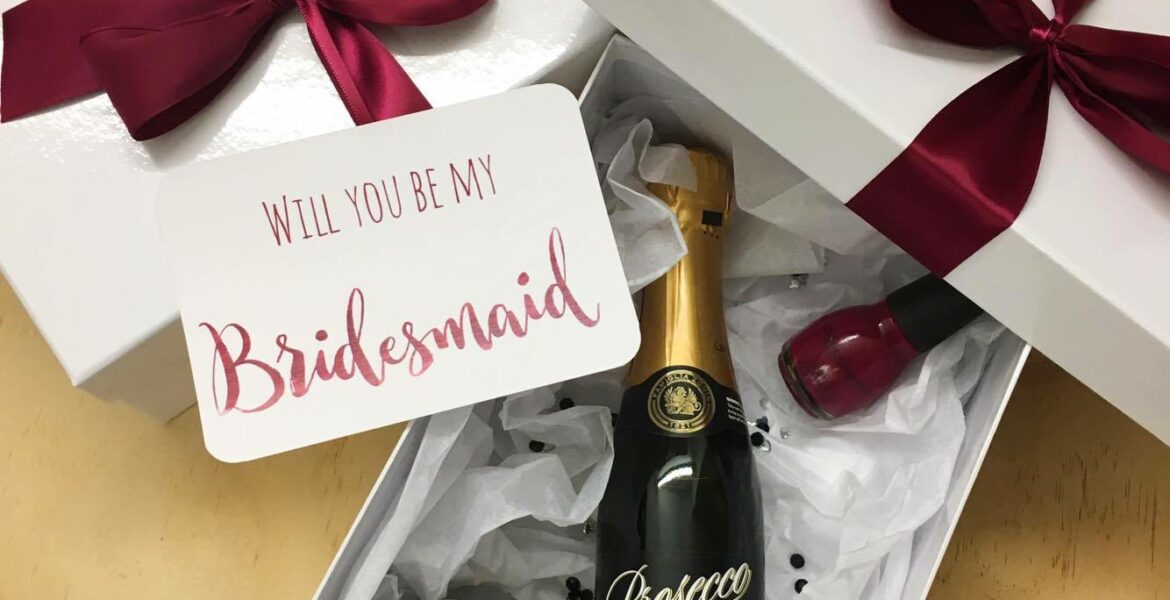 The Ultimate Bridesmaid Guide
Who to choose
There is no real limit to how many bridesmaids you can choose but 3 is the most common number. The number is something you need to discuss with your groom as it's nice to have the same number of bridesmaids as groomsmen. As for who to choose, it's entirely up to you and you shouldn't let anyone make you feel pressured! The main thing to consider is personality. Don't forget that these are the girls that you need to be able to lean on throughout the planning of your wedding! And who you will hopefully graciously pay for their own dress or anything else you may need help with.
How to ask
It is so important to make your bridesmaids feel special throughout the process. So why not start off on a good note! A bridesmaid box is a great way to ask your best friends to be a part of your day. A bridesmaid box usually consists of a few small gifts like wine, nail polish, a candle etc. with a card that asks 'will you be my bridesmaid?'. Take a look at our range here!
What should they pay for?
It is quite standard that they would pay for their own dress and most of the time their shoes too. Remember to be considerate here, you don't want to step on anyone's toes and make them bitter about being a bridesmaid. Extra things that you might want them to have like spray tans, nails, hair make-up, specific jewelry should probably be paid for by the bride is possible!
How to thank them
Being a bridesmaid, while an honor and super fun, can also be quite draining. It is essential that you thank your bridesmaids properly in order to stomp out any negativity and maintain the bond you had before! A good idea is too have the groom make a mention in his speech about the bridesmaids, something like 'Thank you to <insert names here> for being a part of this day, you all look amazing'. It is also customary for the bride to get her bridesmaids a thank you gift. This totally depends on your budget, a piece of jewelry is nice but if all you can afford is a bottle of wine then that's fine too!