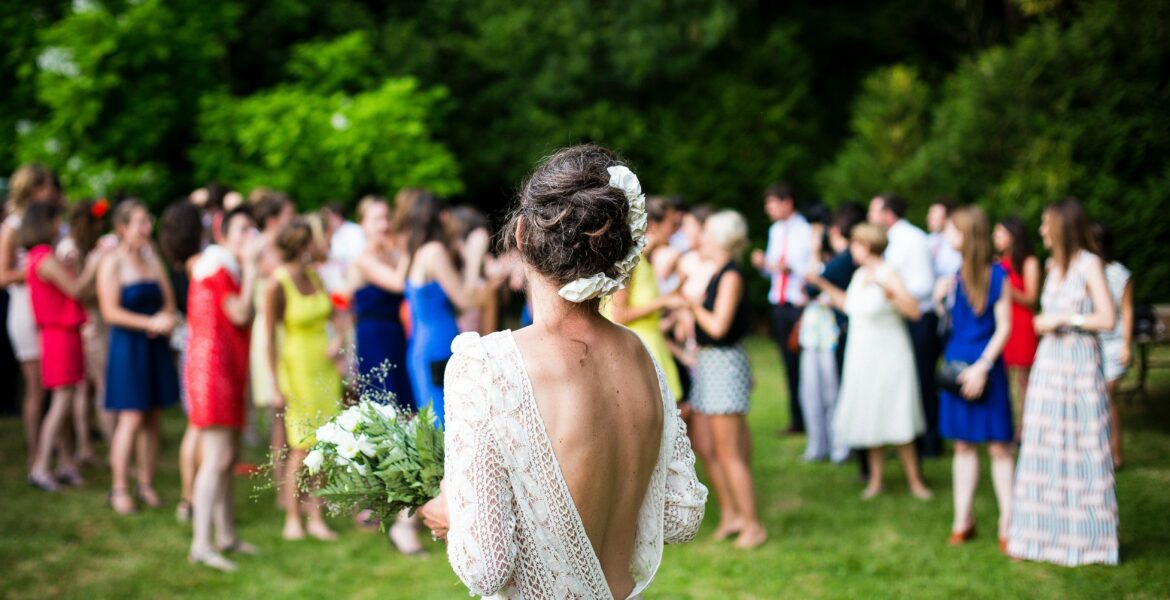 Nailing that guest list
Nailing that guest list
Congratulations you are engaged WOOHOO, Pop that champers and yell from the rooftops.
Now that the bubbles have settled you will be dying to get the ball rolling. A simple first task can be to start your guest list.  You can't wait to share the day with everyone, but everyone can come with some big concerns.  Guests are always an expense, this isn't a negative, they are worth every penny so long as you only invite those you actually want there.
Things to remember are some venues have a minimum, some have a maximum. How many guests can you realistically handle?  I mean, a large wedding is always filled with lots of energy and atmosphere, it also means that there are a lot of people you will need to mingle with. This is incredibly time-consuming and could take the focus away from your day.
The best way to start is to write down everyone you would like to invite, then split them into categories.
Group 1: This is the bare essential people, mum, dad, grandparents, siblings.
Then group 2: A group of people who are considered your extended family, your nearest and dearest.
Finally group 3: The ones who you really like, people you check in on via social media, or people you bump into that you love but rarely see.
Children can also add onto numbers, but you can restrict the amount of children by having only those super close to you, or having an age limit.
Now not inviting someone to your wedding shouldn't be offensive, don't' guilt invite people. Don't invite people because your mum said you need to or your friend is single and wants a plus 1.  Make sure you and your partner are on the same page about numbers and expectations, keep on track for the vision you want with regards to your big day.
You and your partner are the most important people on the day, and so long as your both happy, you are going to have a kick-ass day!
Good luck nailing that guest list.
For on the day inspo check out our insta