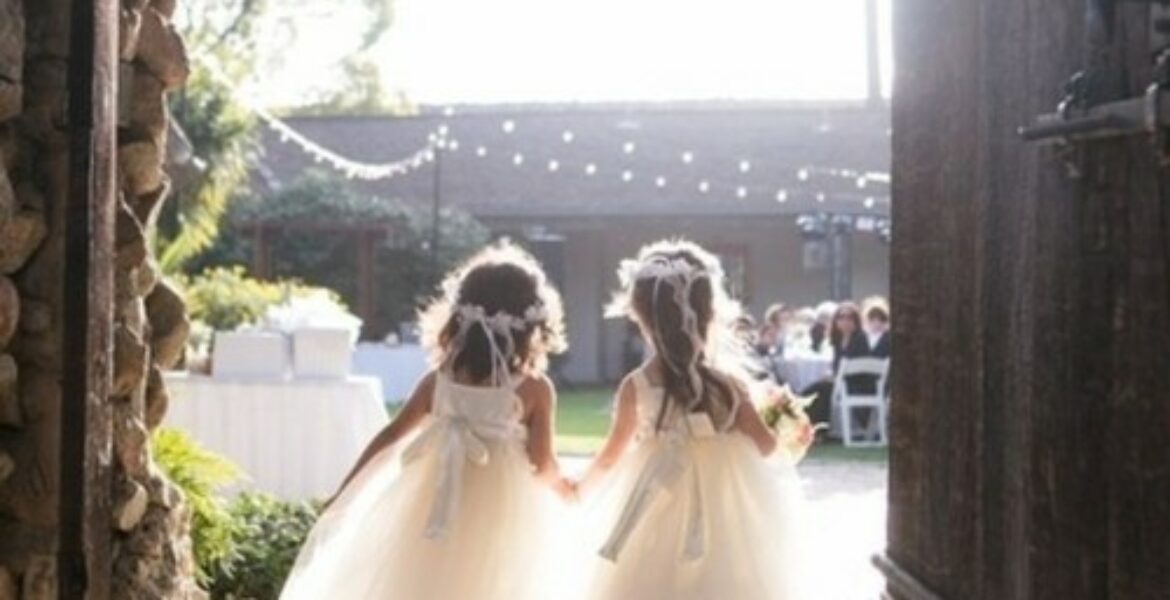 How to Make Your Wedding Magical for Children
Whether you have kids of your own or you just want to make the day special for your guests' kids there are plenty of ways to make your wedding magical for children (and distract them at the same time so that the adults can have some fun!).
Make it personal
A personalised invitation is a great way to make children feel included. Giving out a seperate invitiation to the one addressed to their parents will get kids excited and for only a small amount of effort! Especially if you are getting them specially made by a professional. (Need an idea for wedding invites and RSVP cards? Take a look here)
Give them a part to play (but don't set your hopes too high)
This one might only be appropriate if you or your partner are close to the child. Giving kids a part to play in the wedding like ring barer or flower girl will make them feel included and special! It should also distract them long enough to remain well behaved through the ceremony (unlike this hilarious little boy, click to watch). If you have a few kids you would like to play a part, get them to hand out favours at the ceremony – a good one to hand out is bubbles, this keeps them occupied and looks great in photos!
The kiddies corner
Dedicate an area at the back to have some quiet games kids can play. It can be hard for young minds to stay still and quiet throughout a whole ceremony so it's important to give them something to keep them occupied so they don't ruin the mood. Be careful when selecting the activities though! Think coloring books – not hungry hippos (unless you want to walk down the aisle to constant banging noises!)
The reception
Again dedicate an area where kids can play and be entertained for a longer period of time. If you have the means hiring a magician is a good idea, it will entertain all the guests and is basically a babysitter too – two for one! It can be a good idea to have a little space for kids to nap as well. If you would prefer their parents to stick around long enough for the cake that is!
Childrens table
If you have enough guests that are children it could be a good idea to seat them together. They can entertain themselves and get acquainted! It will also give their parents time to chat with other guests (adult ones). Hint: swap the normal table cloth for butcher paper and stick some pencils at the table. Thats sure to keep them in their seats!
At the end of the day, kids will be kids
In the end you can only do so much so be sure keep your sense of humour!