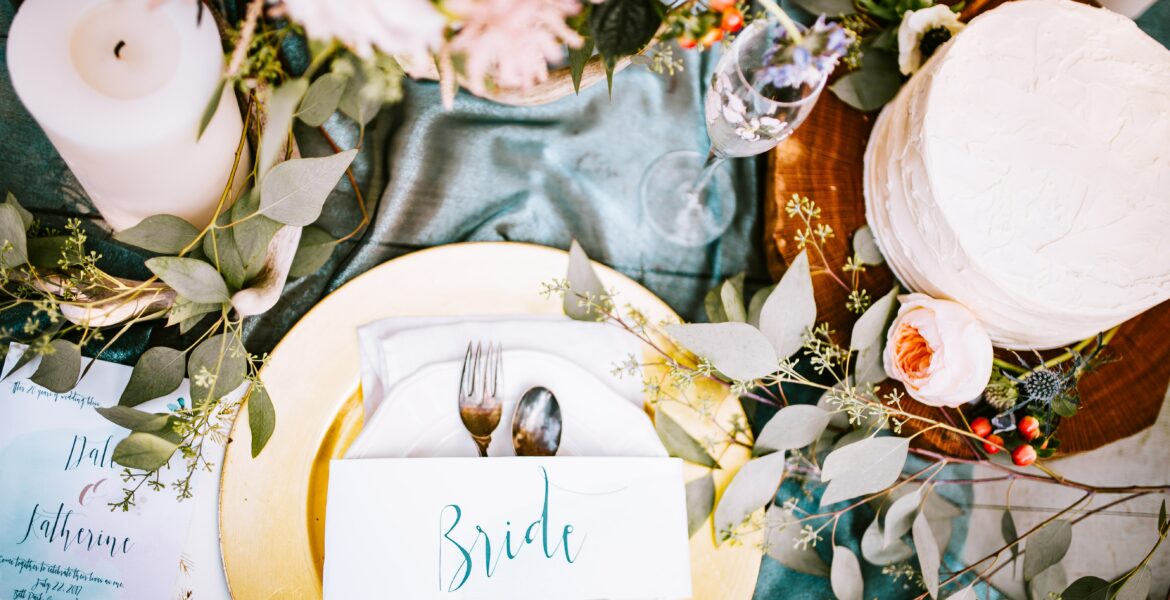 How to have a killer wedding stationery suite for all budgets
How to have a killer wedding stationery suite for all budgets.
So, you've set the date, you have a vision board or an intense Pinterest board bursting with ideas and now you need to add some guests into the equation. Invitations are a fantastic way for you to set the tone of your wedding, let your guests know what to expect and share with them who you are as a couple.  Invites can include so much and a lot of couples choose to share little snippets of themselves, little stories of how they met, some artwork relevant to their story or some cheeky humour.
There are so many ways to create an amazing suite, it really just depends on your preferences for your wedding budget, and where you want to spend the money. For those with the larger budgets, adding personlised touches to your suite has no limits! Enlisting a creative designer, who sits down and chats to you as a couple, will begin the process of creating some great stationery. Maybe even collaborating with your stylist will help tie the whole lot together. You can really push the boat out and go for gold foiling, wooden invites, great packaging, the works.
If going for a full custom design, with all the trimmings, isn't in your plan, then you can usually choose some previous designs from any designers collection and have them modified to suit your colours and info. This is a great way to still have an amazing suite, but with a more modest budget. With smaller numbers, you can even try some faux foil which is much cheaper than hot foiling and can work really well.
Although full DIY can seem like a great way to keep costs low, but can also be incredibly time-consuming and the costs can creep up.  I would personally not recommend this option, as it eats into your time, and funds. Mistakes happen more than you imagine and you end up wearing those costs. A great way to do low cost DIY is to enlist the help of your friends and a designer. Most designer can offer support for DIY invites, such as creating a design for you which you can then print however you need.
Things to consider when building your suite are what would you like them to include. Do you need Save the Dates? Information cards, RSVPs?  Many couples include maps for the venue, details for accommodation, on the day requests, gift information.  Most of the time you can have a package designed at fairly reasonable costs, which you can then take to any print shop or even print at home if you're game.
Once you have your invitations designed, you can then carry it along to your big day.  'On the day' stationery is very important, as it not only ties in all the styling together, but also provides valuable information for your guests. Items for the day can include welcome boards, menus, table numbers and settings. You can even push the design boat out and have surf board signs, leather jackets designed and even share the design with your photo booth to have all your elements work together.
I hope this helps you build your own killer wedding stationery suite!
Organise your free consultation with Poppy here